High Quality Medical Recliners: Winco, Geriatric, And Lumex
I remember as a young girl, perhaps in the third or fourth grade, going to an elderly woman's house with my best friend at the time. We had to go to the woman's house to check on her and make sure she didn't need any help with anything. While we were there my friend had me sit in this very nice recliner. She then grabbed a remote and made the chair move around in very strange positions. It was like a ride at an amusement park. We both sat in the chair, playing until it was time for use to leave with her mother. I didn't know it at the time, but looking back, I know now that it was one of those medical recliners that aid elderly people.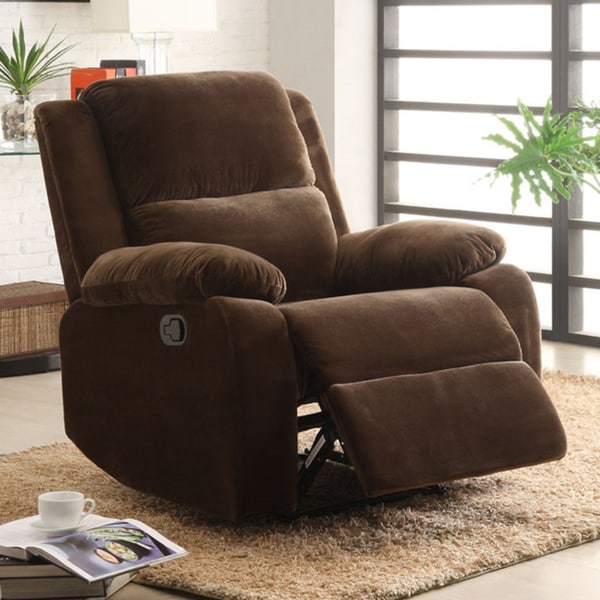 As you get older you will realize that it is harder to get up out of your comfy chair. You might experience a few more aches and pains that usual. Your typical Lazy Boy recliner might not make you feel so comfy, as it used to. Or perhaps you sink into the chair and can't seem to get out of the chair, it sucks you in. Medical chairs are not just used for people who are aging. Medical recliners are very important tools for people who have disabilities and life long illnesses. For people who can't stand up out of a normal chair a medical recliner will lift up the back and somewhat "dump" the person out of the chair.
One of the most common brands that you will find in the medical field is Geriatric chair. Many hospitals and nursing homes prefer to use chairs such as the Lumex, or chairs much like it. The upholstery is designed for easy cleaning, because we all know that spills are inevitable. The wheels lock for safety reasons. It contains a durable frame to keep your love one protected from their chair falling apart. There is a moveable tray on the chair. The Lumex also has a 3-position recline. You can adjust the recline to fit your needs at that time. Another favorite in the medical field is the Winco. These chairs offer much of the same features as the Lumex, but the Winco also has the ability to drop a side for easy transferring to a bed.
If you have a loved one who is in need of medical recliners, or if you need one yourself, you can search online to make a purchase, contact the local hospital or nursing home and ask where they make their purchases from, or go to a medical furniture store if you have one in your area. Purchasing furniture online might give you a discount on the actual item, but the shipping and handling charges are usually rather expensive. You would probably be better off just going to a store to make your purchase. Unfortunately, medical recliners are not as common as regular, everyday recliners; therefore, you might have to make your purchase online or from a catalogue. Whichever form of purchasing you decide to use, make sure that your cheap recliners comes with a good warranty. You must also be certain that you will be receiving a manual for your best recliners. If you are not 100% satisfied, be sure to let the company know as soon as possible to see if there is anything you can do about the product.
Improve The Quality Of Life With A Lift Chair
Do you need a lift chair? As we start to get older our bodies just don't want to do what we used to do. When we're younger we don't even stop to think about getting out of a chair, we just jump out of it. The years will soon fly by and one day you will look back at the times that you could just get out of the chair without excruciating pain or needing assistance. A chair lift will help eliminate the pain by getting you in the most vertical position reducing the amount of stress on your joints. If you are experiencing great amounts of pain when you try to get out of your favorite recliner and just don't want to admit that you're getting "old", swallow your pride and go buy a lift chair. You will be glad you did.
Here is how to choose the right lift chair for you. Find a lift chair that is made for your weight and height. Most of the lift chairs on the market today are designed to hold up to 375 pounds. You can, however, find larger chairs that have a capacity of up to 700 pounds. You need to decide on what type of fabric you want for your chair. The most common type of fabric that you'll see on chairs is a cloth-like fabric. If you have a larger budget you can splurge for the more expensive coverings like leather or suede. How does the chair operate? You should be certain that your chair has rechargeable batteries with a backup feature. If you are completely dependent on your chair you will need to make sure that you can get out of it when you need to. Look into the number of reclining positions available for your chair. You will be amazed at what your chair can do. Also, there are some chairs that are more luxurious than others. Some include heat and massage to help ease your aches and pains while you're sitting in the chair. This might be something that you want to look into. Look into some of the top brands of chairs such as Berkline, Pride and Benchmaster.
Other furniture and assistance tools are available for elderly and disabled people, as well as the lift chair. If you live in a home that has stairs you might want to consider purchasing a stair chair lift to make life easier. Also, a motorized wheel chair might also be a great tool for helping to get around your home or even out of the home. Look into what products are available to help your life move smoothlyIs there a way to easily sell your lift chair? If you just don't need your chair anymore you should try listing it for sale in the local newspaper. Before you sell the chair you must make sure that you have all the parts that came with the chair. You can sell your lift chair on the internet on sites such as eBay, but if you are missing any parts be sure to list that on the auction so that people know the chair is not complete. The price of the chair should be figured out by taking the price you paid for it and depreciate the price by 15% per year that you've had it. You can negotiate the price from there.